Experience your city...
DOHA
Refer Friends, get 30 QR
Your shopping cart
0 items
$0
from
219 QR
Choose your deal:
400 QR Full Price - 45% off - Save 181 QR

3 bought

400 QR Full Price - 45% off - Save 181 QR

8 bought
Full Price

400 QR
Discount

45%
You Save

181 QR
Time left to Grab it!
0

days

0

hours

00

minutes

00

seconds
11 bought
The deal is on!
The Fine Print
Voucher valid until February 1, 2014

May buy multiple vouchers

Please allow at least 2 days for delivery from the date of your order

You can pick up immediately from our office

Price excludes a non-Refundable Delivery Charge of QR20 Payable upon Delivery

No cash value/No cash back/No refunds

Inspect product immediately; no returns

How it Works:
After you purchase the deal you may choose to pick it up from our office, or have it delivered to your door:
Visit the Qgrabs.com office latest by February 1, 2014 between 9am – 5pm / Sun – Thu. Please bring your printed voucher with you. For office location, copy and paste the following URL in your browser (or click on it): http://map.Qgrabs.com
Download your voucher after purchase
Copy and paste the following

URL

in your browser (or click on it): http://xband.Qgrabs.com

Enter the Delivery Form Password which can be found on your voucher
Complete the required details on the online form
Click Submit!
We will call you once your purchase is ready for delivery
note: Delivery service within Doha City limits Only. Any territory beyond the city limits will fall outside the delivery parameter
Please see the terms for all deals here
Highlights
The X-Band Bluetooth Bracelet lets you answer calls even when you are not close to your mobile. It uses the latest Bluetooth connectivity and connects to distances of us to 10meters, with an added benefit of an MP3 player support.

Choose Black or White Color
Pay QR219 instead of QR400

Stylish and Slick

Caller's name and number display (name and number)

Disconnectivity warning after 10 M (Vibration Warning)

Incoming Calls Vibration Alert

Answer / Conversation / Hang-up

Earphone Support

MP3 player support

Synchronize your contacts

Time Display


Made of High Quality, High-durable plastic composites and designed to withstand even the most notorious shocks thanks to its innovative design and flexible material

Click BUY and select color
To embed this deal, copy the code below and paste it on your website:
The Company
Bespoke Collections
website
Keep on Chattin'!
Let's be honest here… we are not going to stop talking. We always have something to say… To our friends, family, colleagues, people we love, people we hate, people we know, people we don't… and the list never ends. We are a talking breed. Rather than procrastinate or place calls on hold or for later, let the X-Band take over. Talk, see missed calls, listen to music… this bracelet's got you covered!
With so many things happening around us it is almost impossible to pay attention to your phone, especially during office hours or when running errands. Miss calls no more! Slip on the X-Band and you are good to go.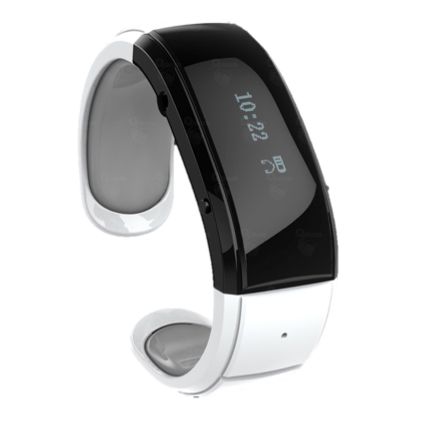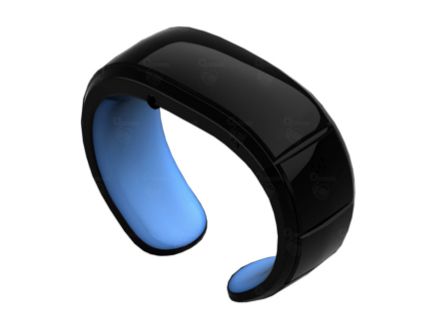 Product info and Specs:
The X-Band Bluetooth Bracelet is specifically designed for mobility, safety and convenience
Mobility – Keeps you updated about phone status even if you are away including calls, messages and music streaming.
Safety – Designed having in mind the safety of the user. Answer calls while playing sports without every having to leave the field or gym floor. Drivers can keep their eyes on the road and hands free when taking calls. Pregnant women are protected from unwanted and harmful waves emitted by mobile phones.
The Tech Specs:
- Compatible with Bluetooth 2.1 (standard)
- Class 2 Standard (10 meters)
- Working frequency: 2.4GHz
- Auto energy-saving mode
- low power consumption mode/high speed operation
- safety certificate, data encryption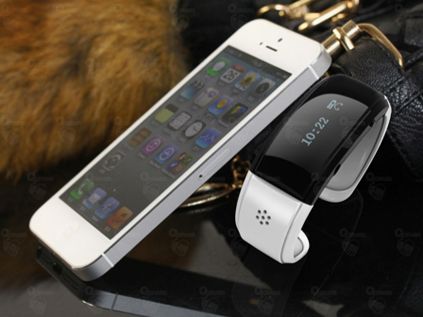 Bespoke Collections is a Qatar based business venture established by a team of professionals with a wide experience in bespoke luxury and in-depth market knowledge in the Middle East in general and Qatar in particular.
 
Bespoke Collections is the gateway to the exclusive world of genuine luxury where craftsmanship, innovation and heritage blend to create bespoke pieces that only true connoisseurs enjoy. 
Specialized in sourcing unique lifestyle items for unique individuals, Bespoke Collections has developed a corporate division that provides innovative gift items that reflect brand personalities.