Experience your city...
DOHA
Refer Friends, get 30 QR
120 QR
No longer
available
Full Price

300 QR
Discount

60%
You Save

180 QR
The deal ended at:
12:01AM
25/11/12
80 bought
The deal is on!
The Fine Print
Offer valid in Garvey's branch only

5 level 1/2 or beginner classes

1 voucher per person

Please arrive at least 10 min early for 1st class

Bookings

NOT

required – please check link to schedule under Highlights or call: 6617 5802

Take your voucher with you to your First visit

Voucher valid for 3 months
from Nov. 25, 2012 – Feb. 25, 2013

Not redeemable for cash

Not valid with other offers

Qgrabs.com does not guarantee that services provided by the merchant will be available at your preferred times. We recommend that you check the schedule for available timings

Must use all 5 classes before Feb. 25, 2013. If you fail to use all the classes by this time your voucher will be forfeited

Both Men & Women welcome

Please see the terms for all deals here
Highlights
5 level 1/2 or beginner classes for 120 QR (Normally priced at QR300). These safe effective classes will introduce you to all the benefits of yoga including physical and emotional wellbeing, stress release and relaxation.
Balance mind, body and soul

No previous experience or skills necessary!

Try something new

Perfect for gaining core strength, improving muscle tone & flexibility!

Increase overall health and physical agility whilst still having fun and doing something truly unique!

Highly professional and knowledgeable staff

For the November Schedule please Click Here
For future months please visit Yama Yoga's website or call them on: 6617 5802
Reminder: Valid ONLY at Garvey's
Stimulate your body, mind and senses
To embed this deal, copy the code below and paste it on your website:
The Company
Yama Yoga
website
Garvey's
(European Family Club)
located off Salwa Road
Doha

Sun – Thurs:
8am – 11:30am
3pm – 8pm
Friday & Sat:
7am – 11:30am
View larger map
Asas Tower
West Bay
Doha

Sun – Thurs:
8am – 11:30am
4:30pm – 9:30pm
Friday:
8:30am – 12pm
Saturday:
8:30am – 12:00pm
4:30pm – 8pm
View larger map
Gain Strength & Improve Muscle Tone!
Life is all about Balance. Some work here, a little bit of fun there – a dash of stress here, a breeze of relaxation there – a chocolate crepe smothered with delicious cream chocolate and sprinkled with nuts and slices of… Ok, got carried away… So back to the point – Life is all about Balance! And with today's Grab, you get to take a break from your daily negative vibes and get on the right path to a healthier lifestyle. Cleanse your body & mind with the sculpting qualities of Yoga. Learn to relax, flex, and disconnect from the 100s of emails you just received from your boss!
Get it right! It's your health we're talking about!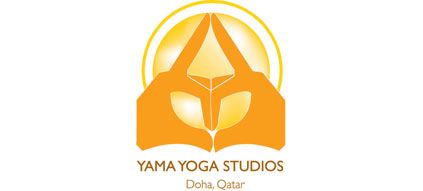 Yama Yoga is the only dedicated yoga studio in Doha and has been operating since 2009. It features a variety of yoga classes for beginners to advanced students and also offers prenatal programs, kids yoga classes and workshops with international artists.