Full Price

52 QR
You Save

26 QR
The deal ended at:
02/12/15
12:01AM
Fine Print
Valid from 22 Nov. 2015 – 22 Feb. 2016
Click 'Buy' and select your preferred category
Voucher valid only for chosen option
Valid in all branches
Option 2 only valid Thu – Sat from 8am – 11:30am
Option 5 valid daily from 11:30am to

11pm

Options 1, 3 & 4 valid daily from 8am – 11pm
Valid for Dine-in or take-away
Not valid for delivery
Not valid with other offers
No cash value/No cash back/No refunds
Present printed voucher on arrival

Please see the terms for all deals here
Highlights
Choose from:

Option 1: Piadina Gustosisima
Pay QR26 instead of QR52


Piadina bread with grilled chicken breast with spinach
Grilled eggplant, fresh tomato and Taleggio cheese
Includes french fries!


Option 2: Breakfast Buffet
Pay QR27 instead of QR54


Refresh with your choice of classic coffee, assorted juices or milk!
Choice of assorted corn flakes, mini English cakes, sliced bread and mini croissants with various jams!
Choose some cut fresh fruits, assorted cheeses, cold cuts, cut vegetables and fruit yogurt!
Enjoy pancakes, sausages, one potato preparation, one egg preparation, one meat preparation and one kind of baked beans!


Option 3: Tre Amici Pizza
Pay QR27 instead of QR54


Tomato sauce
Mozzarella cheese
Beef strips
Beef pepperoni
Beef ham
Onions


Option 4: Lasagna
Pay QR27 instead of QR54



Layered Pasta with Minced Meat
Traditional Sauce and Fresh Mozzarella


Option 5: Salad Bar
Pay QR27 instead of QR54


Choice of one soup per person from the menu out of!
Enjoy fresh ingredients at the open international salad bar that rotate daily!
Includes six readymade salads each day to give you the most variety!
Your choice of several sauce dressings and buttered garlic bread to enjoy your salad with!
Click Buy and select
Balanced Deal!

Everybody loves carbs. Pasta, pizza and warm buttery bread. Mmm. But we know you need your veggies too, so don't you dare pass up this refreshing salad bar! Live a balanced, yummy life… You're welcome ;)

Il Caffe di Roma serves excellent blends of coffee that offer you a satisfying intense and fragrant aroma. The menu at Il Caffe di Roma stands out not just for its variety, but also for the quality and the care that goes into all the dishes and beverages. Il Caffe di Roma is a real oasis of pleasure, the perfect place to reacquaint yourself with good company and savor a good chat together.
Option 1 – Piadina Gustosisima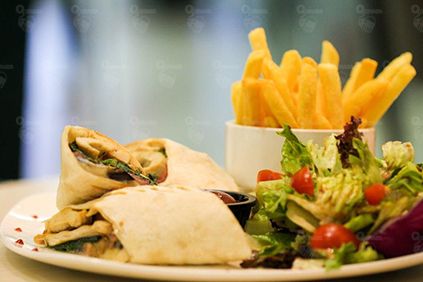 Option 2 – Breakfast Buffet

Option 3 – Tre Amici Pizza

Option 4 – Lasagna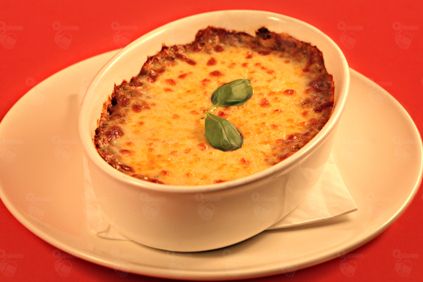 Option 5 – Salad Bar