Full Price

39 QR
Discount

51%
You Save

20 QR
The deal ended at:
08/05/13
12:01AM
Fine print
Valid all week

Not valid at Hyatt Plaza Branch

Voucher cannot be used before 6 May 2013

Voucher valid from May 6 – July 6, 2013

Take your printed voucher with you & present on arrival

Voucher valid for dine-in and take-away

Voucher not valid with other offers

No cash value/no cash back

Click BUY and choose your preferred option.
Please see the terms for all deals here
Highlights
Three mouthwatering options to choose from:
Oldtimer Burger for QR19 instead of QR39:
Mouth-watering burger with mustard and red onion.
Cajun Chicken pasta for QR30 instead of QR60:
Sliced, cajun-seasoned chicken breast on penne pasta with creamy Alfredo sauce, seasoned tomatoes, parmesan cheese and garlic toast.
New Orleans Jambalaya for QR28 instead of QR57:
Jazzy blend of diced chicken, smoky beef bits and mixed veggies, all tossed in Chili's spicy jambalaya rice and topped with sautéed shrimp. Sprinkled with Chili's blend of Cajun seasonings
Grab more than one and take a friend!

Fun and energetic atmosphere for family and friends!

Friendly and cheerful staff!

Delicious food!

Click BUY then select your preference
Too good to be true… excuses need not apply!
What's that you said? Dining out in Doha is too expensive and has a tendency to burn a hole in your pocket? With a delicious variety of menu items to choose from and these rock bottom prices, no excuses are required to savor the flavors of today's Grab! Like no place else, head on over to Chili's for a night out without the guilt. Choose from three of Chili's mouth-watering options: the juicy Oldtimer burger, creamy Cajun Chicken Pasta or the spicy New Orleans Jambalaya! Don't let this deal slip away, click this Grab today!
Now that's one
CHILI
's deal just for
YOU
!
Chili's is conveniently located near you. Their cheerful and friendly staff is waiting to serve you with pleasure. Dine-in or take-away, the choice is yours! With so many options to choose from, this Grab will have you coming back for more.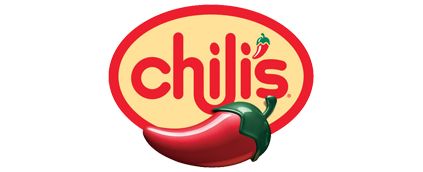 Chili's® is a leading casual dining restaurant chain with a fun and energetic atmosphere where family and friends can gather over a delicious meal. Chili's serves guests in more than 1,500 restaurants across the world in 32 countries. Chili's Grill & Bar opened its first restaurant in 1975 in Dallas, Texas. Originally created as a hamburger restaurant / chili house with a uniquely Southwestern flair, Chili's served homemade-quality food and frozen drinks in a casual atmosphere. The menu was as simple as the food was outstanding, with items like the Oldtimer®, a ½ lb. hamburger topped with lettuce, tomatoes, pickles, onions and mustard) and a "bowl of red" – Texas-style chili.
On the menu: The Chili's menu has grown to offer a variety of Southwestern-inspired, classic American and international tastes.
Some highlights include:
Starters such as the favorites like Southwestern Eggrolls, Texas Cheese Fries, Triple Dipper and Skillet Queso.
• Big Mouth Burgers®, prepared with 100 percent USDA choice ground chuck beef featuring the Oldtimer®, Mushroom-Swiss Burger and favorites such as the Classic Bacon Burger;
• BBQ Beef Ribs all served triple-basted and slow-smoked in-house daily over pecan wood.
• Sizzling Fajitas like the classic Chicken or Beef, served with sautéed onions and peppers.
• Chicken Favorites like Chicken Crispers®, Margarita Grilled Chicken and Monterey Chicken.
• Pepper Pals Kids Menu, featuring a wide choice of entrees and side items.
• Desserts featuring the popular Molten Chocolate Cake, Chocolate Chip Paradise Pie® and the Brownie Sundae.