Full Price

49 QR
Discount

41%
You Save

20 QR
The deal ended at:
13/01/18
09:30AM
Fine print
Purchased items may be collected from our office or delivered (Price excludes a non-Refundable Delivery Charge of QR20 Payable upon Delivery)
Items must be collected/received latest by 9 Feb. 2018
Items not collected/received by 9 Feb. 2018 will be forfeited and no refund will be given.
Your product is available for immediate collection – please see below for details
Click Buy and select your preferred option
Voucher valid for chosen option only
No cash value/No cash back/No refunds
Inspect product immediately; 7-day defect return from date product is received, provided item returned unused and in original packaging with receipt
How it Works:

After you purchase the deal you may choose to pick up your purchase from our office, or have it delivered to your door. See below for details.
Pick-up:

Your product is available for immediate collection! You will need to come along to the Qgrabs.com office during our office opening hours of Sun – Thu: 9am – 5pm.

Please bring your printed voucher with you.

For office location, copy and paste the following

URL

in your browser (or click on it): http://map.Qgrabs.com
Delivery:




Download your voucher after purchase
Copy and paste the following

URL

in your browser (or click on it): http://delivery.Qgrabs.com
Enter the Delivery Form Password which can be found on your voucher
Complete the required details on the online form
Click submit!
We will contact you once your order is packed & ready for delivery

note: Delivery service within Doha City limits Only. Any territory beyond the city limits will fall outside the delivery parameter

Please see the terms for all deals here
Highlights
Choose from:

Option 1: One Swivel Faucet Aerator + 1 FREE Sink Drain Strainer
Pay QR29 instead of QR49

Option 2: Two Swivel Faucet Aerators + 2 FREE Sink Drain Strainers
Pay QR49 instead of QR98





This state-of-the art aerator is will solve all your skin problems.
Fits easily onto any standard 2.4cm female thread faucet head.
You can switch between a spray shower or a straight line stream of water in a snap. All you need to do is pull or push the chrome plated head.
An inbuilt strainer makes sure that the water which flows out of the faucet is clean & filtered.
The aerator head has a swivel mechanism which ensures that it can move 360 degree for the perfect washing angle.
Get a random colored sink drain strainer free with every faucet aerator.
No more clogged drains in the sink, bathtub, bathroom & more.
Captures food particles, hair, plastic & more and prevents it from entering the drain pipe.
Stays in place due to 5 suction buttons places on the 5 corners of the star shaped strainer.
Faucet Aerator Specifications
Size: 4.8cm x 1.6cm x 2.4cm
Material: ABS Plastic + Stainless Steel
Sink Drain Strainer Specifications
Size: 15.2cm x 15.2cm
Material: Soft Plastic
Click Buy and Select
Splash!

Are you someone who wastes a lot of water while doing the dishes? Or is your sink too huge for the faucet flow to reach it's edges while cleaning? Well if your answer to either of these questions is yes, then this is faucet aerator will solve all your problems!
Up to 50% off happier dish-washing times!
Faucet Spray Aerator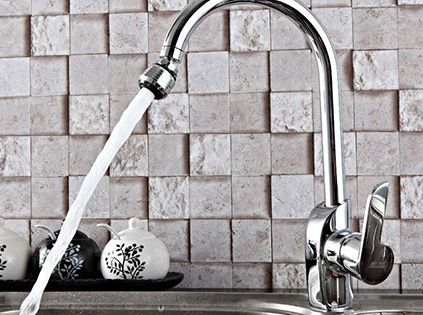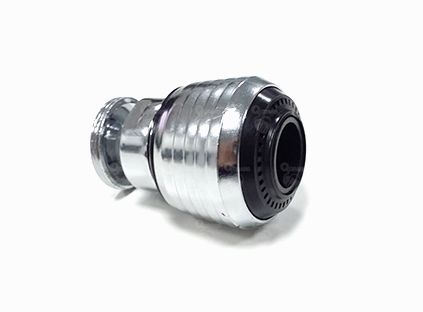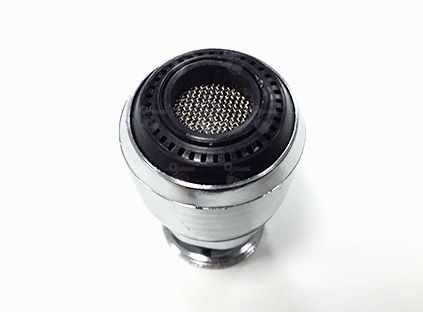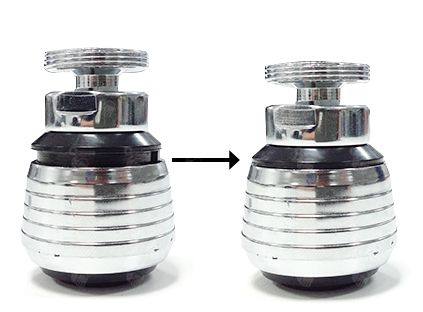 Sink Drain Strainer (Randomly Selected)